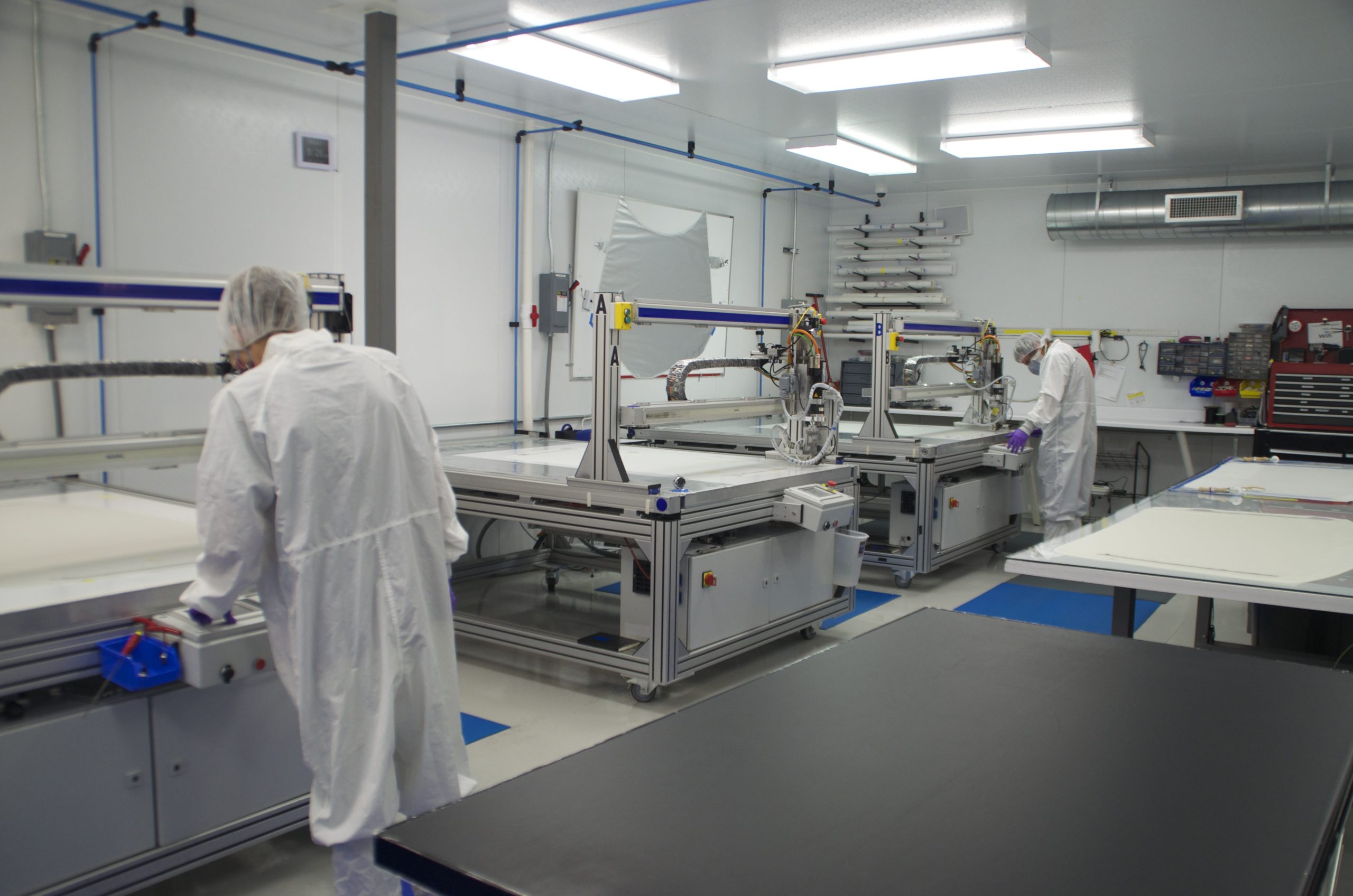 ---
Founded in 2009, HOTLINEGLASS-USA manufactures and supplies heating interlayers for military windows, automotive windshields, side and rear glazing, railroad, truck, bus and aerospace glazing. Ford, Volkswagen, Audi and Mercedes - among other automotive companies - use our technology in several models in the US and Europe, in addition to thousands of US Military vehicles.
Our plant is located in Butler, PA, and our embedding machines operate in a clean-room environment with strictly controlled temperature and relative humidity. We are ISO 9001:2015 Certified and all our mats undergo 100% inspection - fully tested before packaging and shipping to our customers.
The company builds on the manufacturing experience of HOTLINEGLASS GmbH (Aachen, Germany), the leading manufacturers of heated interlayers in Europe, with millions of heated mats delivered to European Automotive OEMs for +20 years.
Our technology

is used by some of the world's leading brands like Mercedes, Ford, Volkswagen & Bombardier.